Rudraksha 1 Mukhi Nepal (Rounded)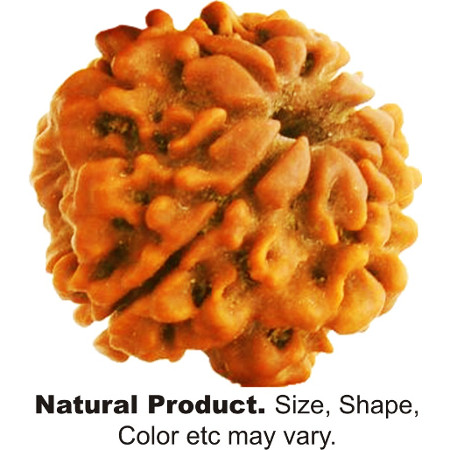 Price of Rudraksha 1 Mukhi Nepal (Rounded):
Rs.150000
In Stock : Yes
Size : 20 mm approximate
Weight : 3 to 5 grams
Weight per Unit : 3 to 5 grams
Buy Now
Add to Cart
100% Genuine
|
Secure Payment
|
100% Certified
Rudraksha 1 Mukhi Nepal Original & Lab Certified
Ek 1 Mukhi Rudraksha Nepal (Rounded) is a source of tremendous positive energy. It symbolises lord Shiva, who is the most powerful according to Hindu Mythology. Lord Shiva is the creator of this world. He is the one who has given birth to the medium of communication – the language we speak in our everyday life. The dance, music, herbs and shrubs is created by him. He is the one who controls love, birth and death. It is the most important and the most demanded Rudraksha.
Ek 1 Mukhi Rudraksha Nepal (Rounded) has the capability to attract peace and happiness in house if worshipped wholeheartedly. It can even conquer death. It brings immense fortune to the owner. One who worships it is blessed with all the worldly pleasures during his life – span. In spite of earning the entire materialistic pleasure one remains ego less with the help of this magical Rudraksha. It is a boon for medicinal Ayurveda. It is helpful in diagnosing diseases and helpful in surgeries as well. You can Buy Ek 1 Mukhi Rudraksha Nepal (Rounded) from us at unique Prices from our site.
How to Wear Ek 1 Mukhi Rudraksha Nepal
Ek 1 Mukhi Rudraksha after capping with gold or silver metal should be worn round the neck or be placed at the altar. Never forget to chant the mantra while establishing the Rudraksha. First thing one should do in the morning is to greet the Rudraksha while chanting the suitable mantra.
Benefits of Ek 1 Mukhi Rudraksha Nepal
This fulfils desires and cuts down the problems created by superiors. It raises the owners position by gradually developing his leadership qualities. In astrology it is used to remove the negative effect of Sun.
Who should wear?
It can be wear by all the adult people.
Anyone who wants to increase the positive effect of the planet Sun
Anyone who wants to reduce the negative effect of the planet Sun
Those seeking devotion to God.
Minimizing attachments to the worldly things.
Person craving for Moksha.
Medicinal benefits of Ek 1 Mukhi Rudraksha Nepal
It has the ability to control problems like Night blindness, urinary stones and respiratory diseases, etc.
It is a huge source of positive energy and can even cure heart diseases, eye/skin problem and digestive function related problems as well
One can use this Rudraksha in discomfort because of heartburn and nausea.
Its magical power is useful in hypothalamus, pituitary, pineal of the body.
Rules of Wearing Ek 1 Mukhi Rudraksha Nepal
It is said that if you want that the Rudraksha shower its blessing on you, worship Lord Shiva, hold a good character, avoid non vegetarian diet, control over smoking and sexual activities. There are some additional recommendations to get maximum benefits from it and how not to wrongly use this Powerful Rudraksha. Following are the recommendations:
It is better to worship than to wear: This is because the high spirituality that should be maintained while wearing this Rudraksha is difficult to achieve by a normal person in day to day life. It is not completely banned from wearing, but you must concentrate with the help of Mantra or meditation while wearing it. It is always more convenient to worship it for the best results.
It is better to do Annadana: All the mistakes done while using Ek 1 Mukhi Rudraksha will be rectified by doing Annadana.
It is better to practice chanting: There are a lot of Mantras one can use while using Rudraksha but the best one is Panchakshari (NamasShivaya).One can use their Guru Mantra as well. The Mantra need not be of Lord Shiva, but should be chanted wholeheartedly and with full concentration.
It is better to practice Bhasma Dharana:
Lord Shiva loves Bhasma dharana, wearing Vibhuti (Sacred ashes) on forehead. In Hinduism, all sects of religion have Nama dharana, specific to their own style. They can follow their religion.
Guidelines for wearing Ek 1 Mukhi Rudraksha Nepal (Rounded)
Children and Diseased people should never be allowed to wear Ek 1 Mukhi. This is because of the power of Ek 1 Mukhi Rudraksha Nepal is sometime unbearable for a physically weak human.
Important note: Wearing Ek 1 Mukhi Rudraksha Nepal (Rounded) at the time of death is luck. So, we must always encourage old people to wear it. Dont get doubts about the diseases in that age.
Other Benefits of this Rudraksha Bead

The Lord of this Ek Mukhi Rudraksha Nepal (Rounded) Bead is the Planet Sun. This Nepal Rudraksha bead can be worn to get help in curing diseases like heart disease, skin disease, right eye defects, migraines, fistula, dyspepsia and lung diseases.
How to Wear:
Best Time (muhurat) to wear Rudraksha are During Solar(sun) or Lunar(moon) Eclipses, Mesh Sankranti, Uttarayan, Maas Sankranti, Amavasya, Poornima. By Wearing any Rudraksha Bead in this auspicious Muhurta (Times) any Human canget rid of his Bad Deeds.

1 mukhi rudraksha power, 1 mukhi rudraksha benefits, 1 mukhi rudraksha benefits in hindi, ek mukhi rudraksha, one faced rudraksha, 1 mukhi rudraksha price, 1 mukhi rudraksha effects, natural 1 mukhi rudraksha, 1 mukhi rudraksha nepal, rudraksha 1 mukhi benefits, 1 to 21 mukhi rudraksha, eka mukhi rudraksha, nepali rudraksha, benefits of ek mukhi rudraksha, rudraksh nepal, single faced rudraksha

मंत्र : ॐ ह्रिम नमः |
---
Tags : rudraksha, 1 mukhi, nepal, buy online